86WORX Reviews & Feedback
Alex

Car:
Subaru BRZ 2020
Country:
United States
Tim

Car:
Toyota 86 2014
Country:
Australia
Review:
100. % satisfied top quality product easy to fit And looks great. Recommend this shop to anyone wanting to do upgrades to their car
Alan

Car:
Subaru BRZ 2017
Country:
United States
Review:
Fast and amazing shipping! Best place for jdm and rare parts you can't find anywhere else for your brz/86!
Ralph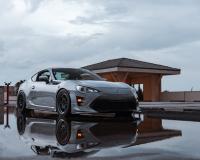 Car:
Scion/FRS/2015
Country:
United States
Review:
Great customer service and quality parts. Nothing to complain about. Constant and quick updates about products.
Pravinsing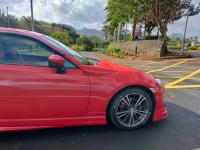 Car:
Toyota GT86 2012
Country:
Mauritius
Review:
The aero fins fit perfectly. It really gives the car a more aggressive look. It's simply amazing. I have already recommended the members of my group to purchase from your website. Thank you again.
Anthony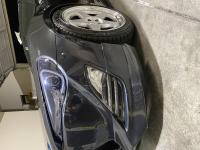 Car:
Scion FR-S 2013
Country:
United States
Review:
Wait time was a few months but the product and communication was superior. I love the way these look over the stock bezels.
Josh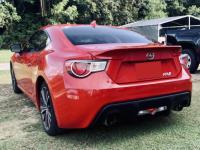 Car:
Scion FR-S 2016
Country:
Guam
Review:
I ordered the TRD spoiler for my Scion FR-S and it looks amazing! Customer service was great. Before I placed my order, I had a few questions so I emailed them and they responded pretty quickly. I got the paint matched spoiler and it was spot on. Fast shipping and very reasonable shipping cost to my location as well. When ordering from japan, shipping to my location costs just as much as the part itself. So if you're looking for quality parts at very low cost shipping, I would highly recommend 86WORX!
Ray

Car:
2013 Scion FRS
Country:
USA
Review:
Max was timely with responses regarding a part and was able to provide me ETA's. Was able to get the part safe and within the estimated time of arrival.
Jennifer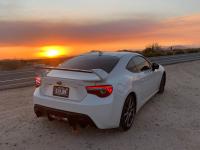 Car:
Subaru limited BRZ 2019
Country:
United States
Review:
86worx team took very good care of me when ordering from them. I appreciate their efforts and communication
Dion

Car:
Toyota 86 GTS, 2013
Country:
Australia
Review:
Purchased the Silk Blaze Helical Shark Antenna in 37J. Matched car colour nicely. After a small wipe down of the antenna area, the Shark Antenna went on firmly with the build in sticky pads.